Cupid's Curse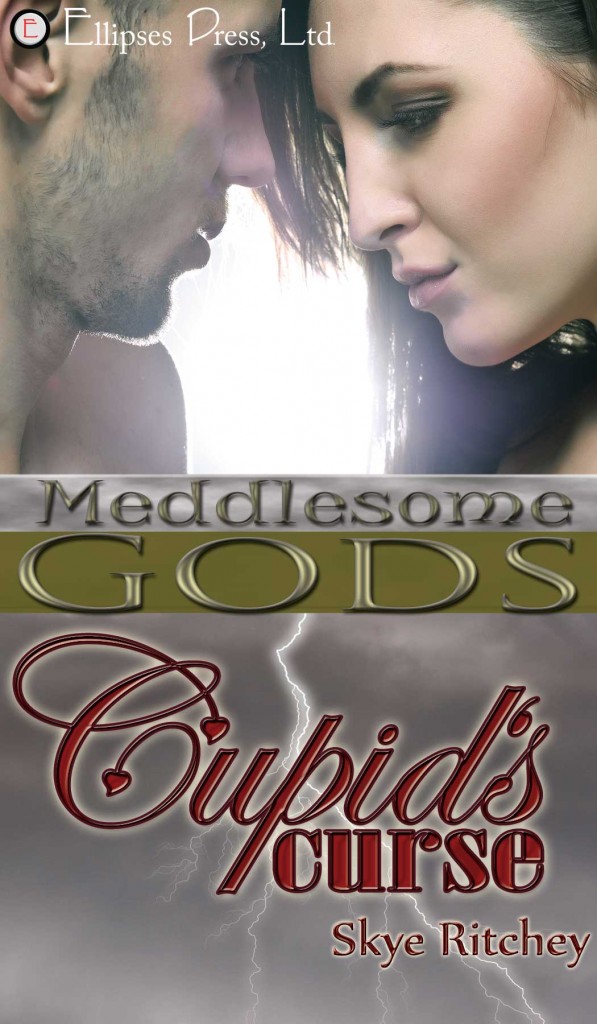 Available Now | $2.99
click image for buy link
Series Tagline: When gods and mortals play together… the result is often unexpected.
Book Tagline: Cursed by the god of love, Archer Stewart, a Cupid of the First Order, knows exactly who to blame—his fellow cupid, Bree Daniels.
Series Blurb: Welcome to a world where gods and goddesses of various pantheons mix and mingle with mere earthly mortals—often with unexpected results. Deities can't seem to help themselves and have to meddle with their human counterparts. Sometimes the godly being offers much needed assistance, but occasionally they lash out and cause harm.
But mostly, the amalgamation of deified power and human nature combines to be highly entertaining.
Book Blurb: Archer Stewart, a Cupid of the First Order, suffers the wrath of Eros when he nips the wrong woman with an arrow. Cursed by the god of love, Arch spends his days making perfect matches or he had to deal with some unpleasant consequences.
Bree Daniels is indirectly responsible for Arch's predicament and seeks advice from Aphrodite, hoping to find a way to make amends. After almost two years apart, Bree finally realizes Arch is the man she wants and she's willing to risk her immortality to set him free.
Excerpt:
The push-pull-whoosh feeling weighed on Bree and she shoved everything else aside and readied herself to pop in on Arch.
She blipped, shimmered, and landed with a flourish—something she'd perfected by lots of practice—to find Arch comfortably sprawled on the overstuffed couch, chatting it up with Merry Deerfield.
Stupid cow.
And Arch didn't seem the least bit uncomfortable having Miss Merry practically sitting in his lap.
Stupid man.
But worse, neither one paid her any attention.
Not part of the plan. But she could adjust.
Tilting her head sideways, she cleared her throat. "I'm so sorry… I'm not interrupting anything, am I?"
Arch flicked a glance toward the hour glass by the viewing pool. "Would it matter if you were?" His tone clearly indicated it wouldn't have bothered him.
Bree didn't like to be on the defensive as soon as she arrived. It made her off kilter. Her bravado saved her.
She tossed her head and sent a bored look in Arch's direction. "Not to me, but I imagine it would to you." Her gazed shifted to Merry. "And your friend, of course." Bree waited a beat. "No one likes to be caught with their pants down."
Arch snorted. "Except you."
Okay, totally not fair. And it only happened one time, dammit.
Bree hid her embarrassment behind an audacious front. "Well, yes…" She flicked her gaze toward Merry again. "But I'm not standard fare around here."
To Merry's credit, she only rolled her eyes in response to the insult.
Arch didn't hold back. "Bree, you're not standard fare anywhere." He got up and gave Merry a hand. "You're more like an overused trend… not worth the price."
Bree flinched. That one hurt. But she couldn't blame him for lashing out.
Arch's voice went flat. "You're also late."
Bree recovered quickly. "For which I'll happily apologize." She remembered her conversation with Aphrodite and grinned. "It really couldn't be helped."
Arch shook his head. "Let me guess… you were tied to a bedpost and lost track of time?"
~*~